Poised to become a haven of entertaining and the ultimate getaway, this pristine 3,787-square-foot masterpiece presents a truly one-of-a-kind opportunity. Built in 1995, this thoughtfully updated 4-bedroom, 2.75-bath home feels like it's brand new, and you'll find upgrades like new quartz kitchen counters, new appliances in the kitchen, new hardwood floors, new lights, and gorgeous new bathrooms! Located at 2102 97th St Ct NW Gig Harbor, WA 98332 on 0.6 acres of Pacific Northwest beauty and only 5 minutes from Downtown Gig Harbor, this home is listed for $715,000 (and is even priced below the appraised value!).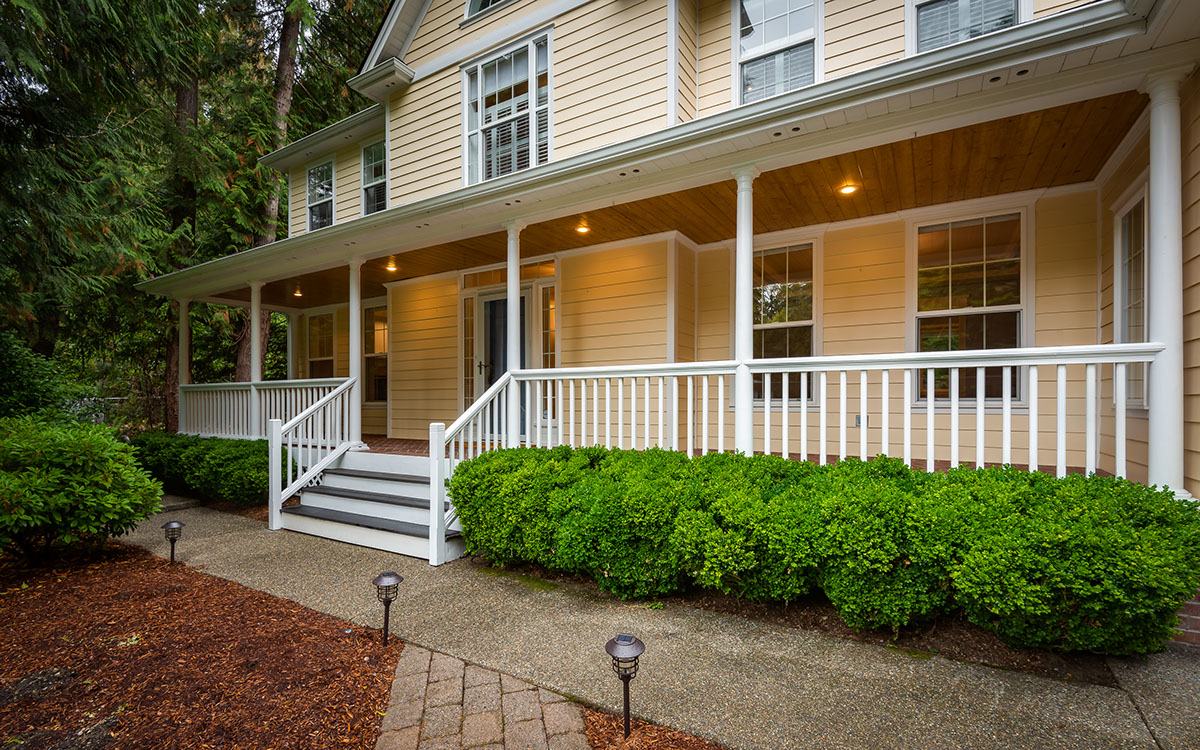 Those who love to decorate for each season are in for a treat, beginning with this home's inviting covered porch that shows off the perfect backdrop for festive fall decor and holiday cheer. The front door swings open to reveal this home's stunning entryway, and from here, the rest of this home's welcoming layout unfolds. Gorgeous hardwoods, crisp white trim, and a calm neutral color palette are wrapped up into one lovely package, all while offering an impressive preview of the rest of this home's magazine-worthy aesthetic.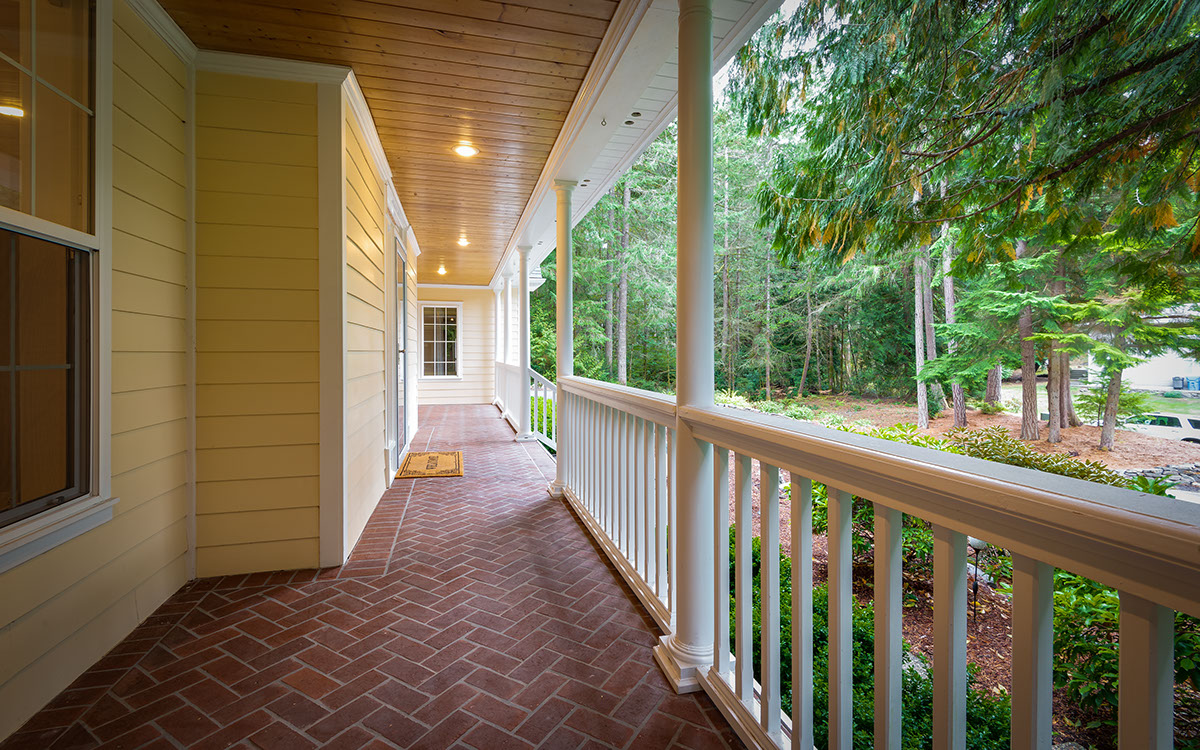 In the formal living room, each carefully designed element exudes sophistication. Large windows and a shimmering light fixture overhead fill the space with cheerful light, and the stately fireplace serves as the room's focal point. Across the entryway, you'll find the formal dining room, a huge space with stunning recessed ceiling details that only serve to elevate the overall aesthetic. Imagine hosting fancy dinner parties or holiday feasts here!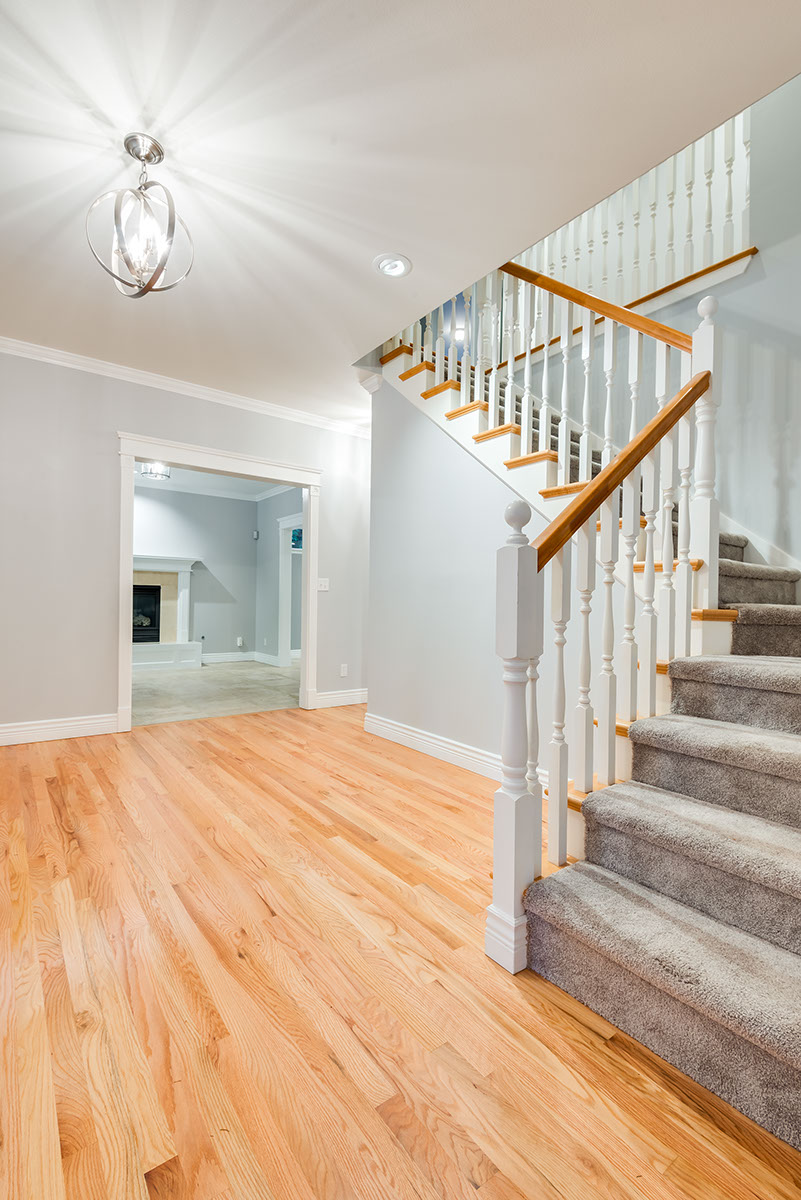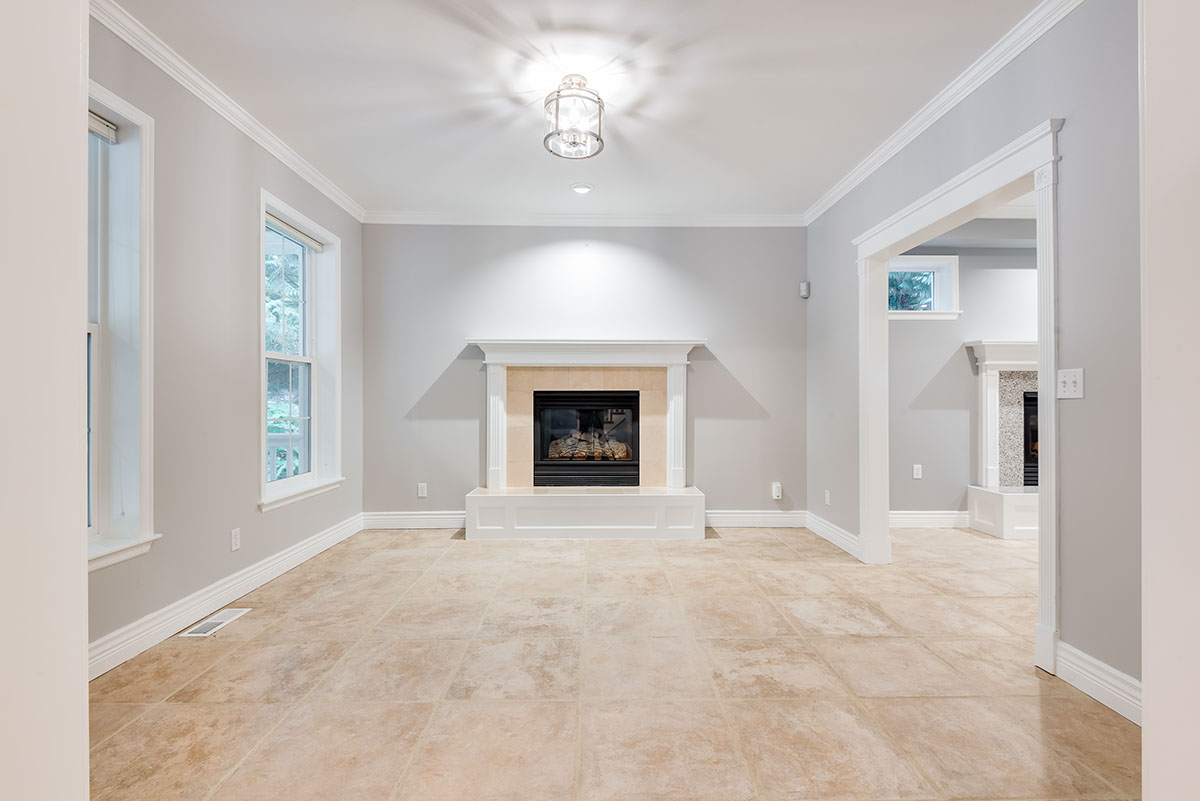 Toward the back of the home, generous square footage boasts both fashion and function. The back living area shows off the same beautifully curated style as the formal living room, and the layout flows into the dining nook and the huge kitchen. A recent makeover includes new quartz counters and sleek new appliances, and the incredible spacious layout is not only ideal for storage and meal prep, but it makes hosting guests a joy, too! Gather with guests around the center island for a laid-back glass of wine before dinner, enjoy bar-style seating at the counter, and relax in the dining nook as you're treated to views into the scenic backyard.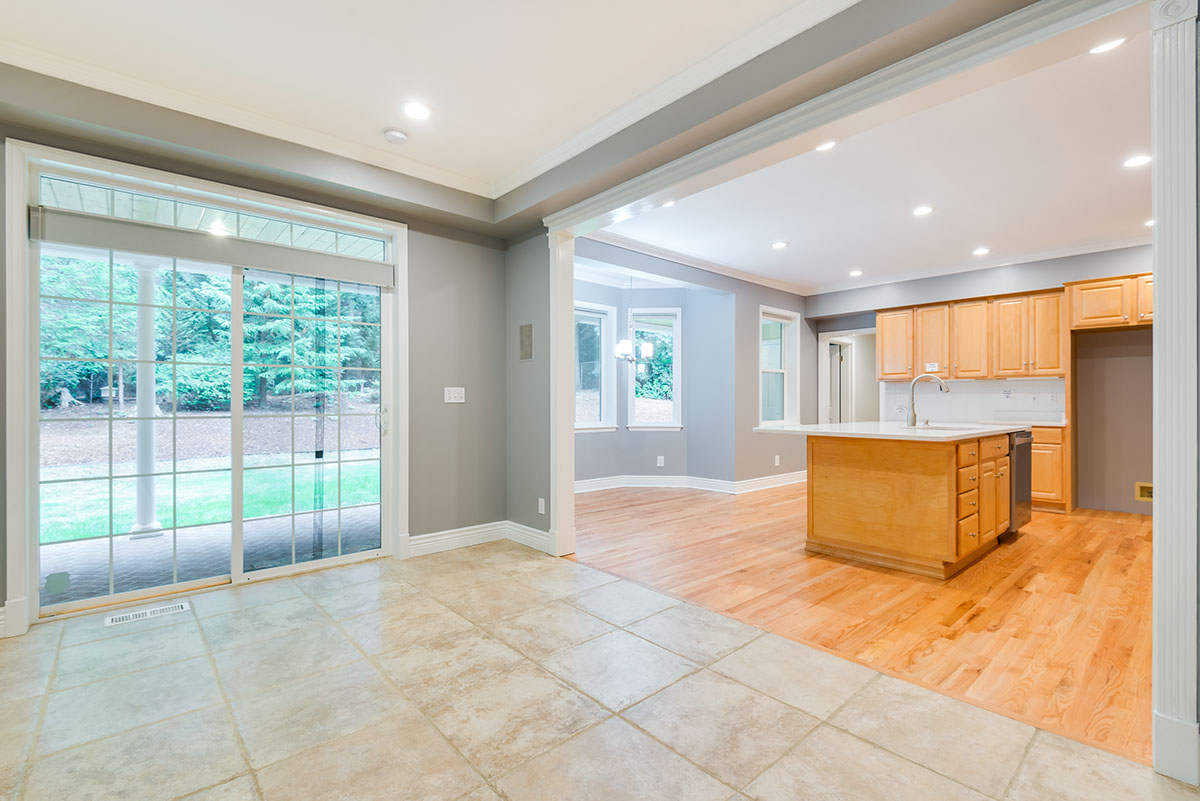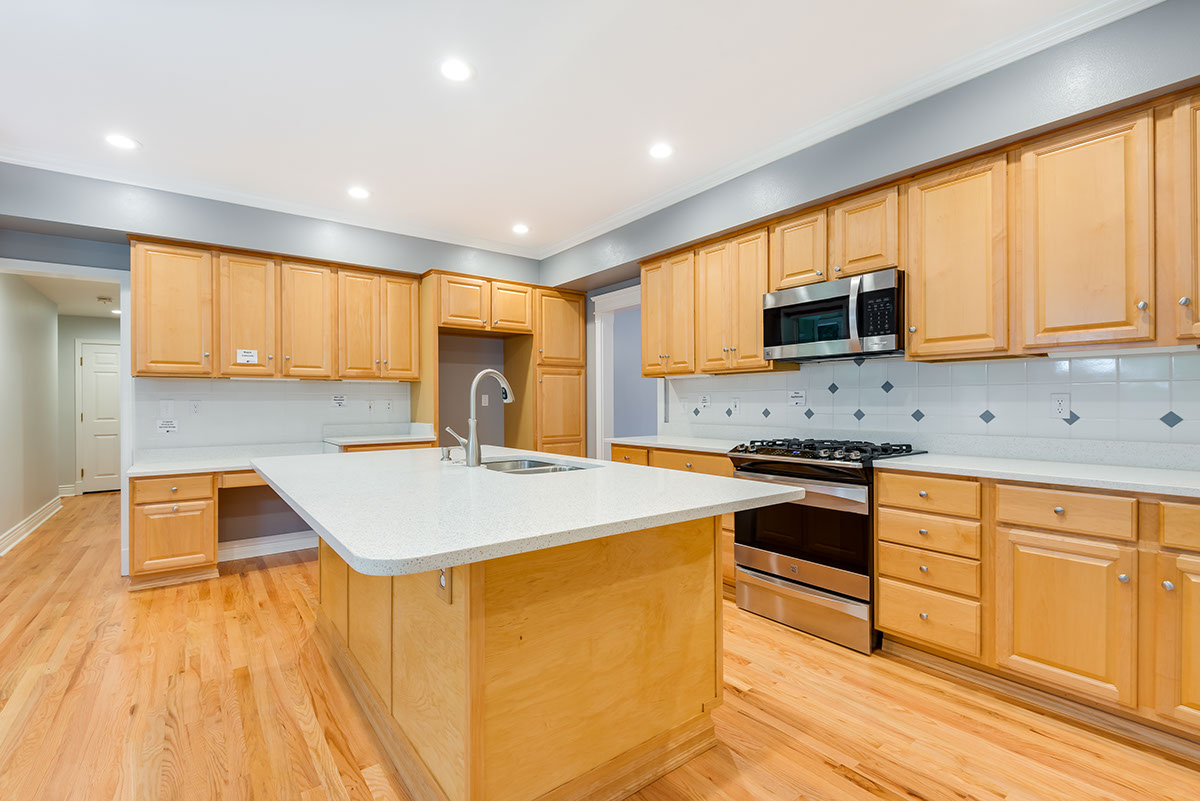 Journey upstairs to find a retreat that's ready for rest and relaxation. Each comfortable, wonderfully cozy bedroom features a different color palette, and the master suite is absolutely not to miss. This resort-inspired oasis boasts a fireplace, huge windows that look out into lush, tranquil greenery, a dreamy walk-in closet, and an ensuite bath complete with a spa-ready soaking tub. There's no need for spa days when you can indulge in rejuvenating routines right in the comfort of home sweet home!
This home also conveniently includes a generator and 900 extra square feet in the attic, and a large separate laundry room is perfect for storing household essentials.
One of this property's major highlights is the fully fenced yard that's nestled up against a backdrop of picturesque greenery. The expansive carpet of grass is ready for lawn games at your next barbecue and is perfect for tossing around a football, while the fire pit at one end of the yard is sure to become the setting for many campfire stories and cherished memories to come!
Living in Gig Harbor
At 2102 97th St Ct NW Gig Harbor, WA 98332, you're only about 5 minutes from Downtown Gig Harbor. Dock your boat at the marina, head into town to grab a bite to eat, or easily spend the day browsing shops and art galleries without having to travel far. Those who enjoy water sports are also sure to appreciate having the stunning Puget Sound at their fingertips—kayaking, paddle boarding, boating, sailing and more are all within reach. You're also only a 9-minute drive to Highway 16, making it easy to get around the rest of Gig Harbor and beyond.
Interested in learning more? Click here to view the full listing! You can also contact REALTOR® Kirk Lent online here or give him a call/text at (253) 905-1752!