Vacation-worthy living awaits with this extraordinary Northwest Contemporary residence! Boasting one of the region's most spectacular views of the Puget Sound, the Olympic Mountains, Mt. Rainier, and the Tacoma city skyline, this 5,513-square-foot getaway is brimming with premium amenities and captivating modern style. Discover standout features like a chef-ready kitchen, a media room, state-of-the-art electronics, an exercise/spa room, a wine cellar, the All Star pool/hot tub, and so much more. Located at 3404 Shorecliff Drive NE Tacoma, WA 98422 in Tacoma's Browns Point neighborhood, this exceptional 5 bedroom, 4.75-bath home is listed for $3,500,000. 
View this post on Instagram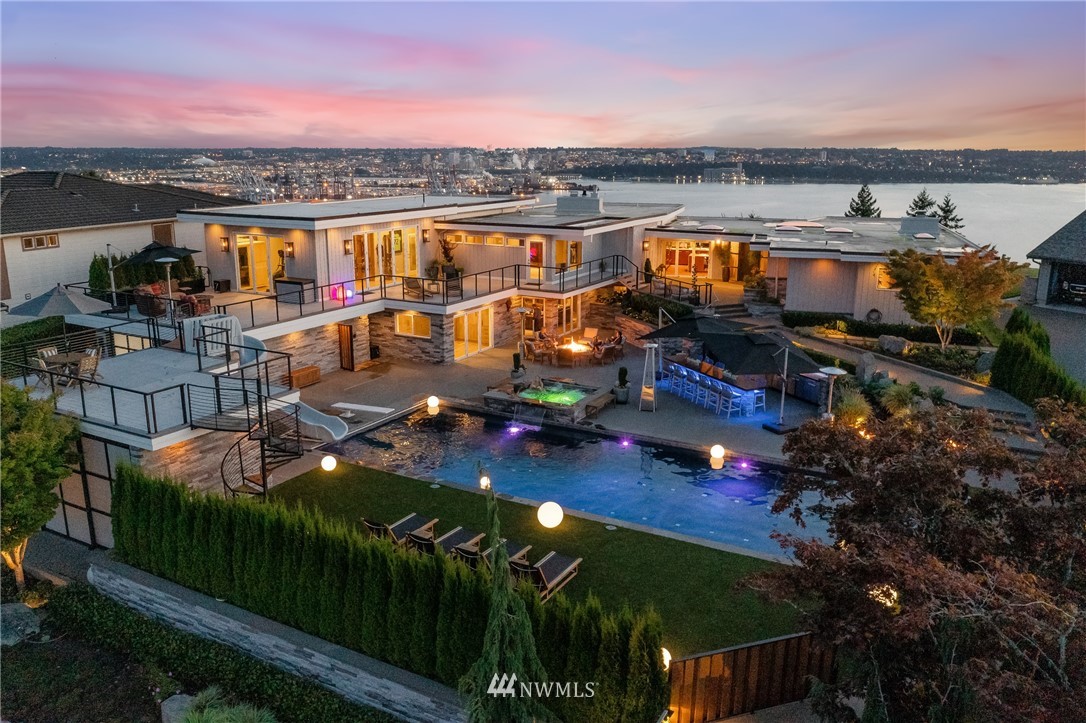 Tucked away in a picturesque neighborhood and nestled along Pacific Northwest greenery for privacy, this home is absolutely replete with resort-worthy amenities that make time spent at home an absolute dream come true. As soon as you step inside, rejuvenating sunlight cascades in through skylights overhead, and window-wrapped living spaces beckon. LaCantina collapsing doors can be found throughout, giving you an easy way to create seamless flow with outdoor living spaces. Several impeccably curated living areas are at the ready, whether you're entertaining guests in style or simply enjoying the tranquil peace and quiet of home. Cozy up by one of the fireplaces, and before dinner, head to the impressive wine cellar to select the perfect bottle to go with the evening ahead. 
Host elegant dinner parties in the dining area, and enjoy laid-back hangouts where you take advantage of the kitchen's bar-style seating—this residence is truly ready for it all, whether you're having an intimate gathering or hosting a crowd. The kitchen is a wonder in and of itself, with premium appliances, gorgeous cabinetry, shimmering counters, and of course, huge windows that offer a view.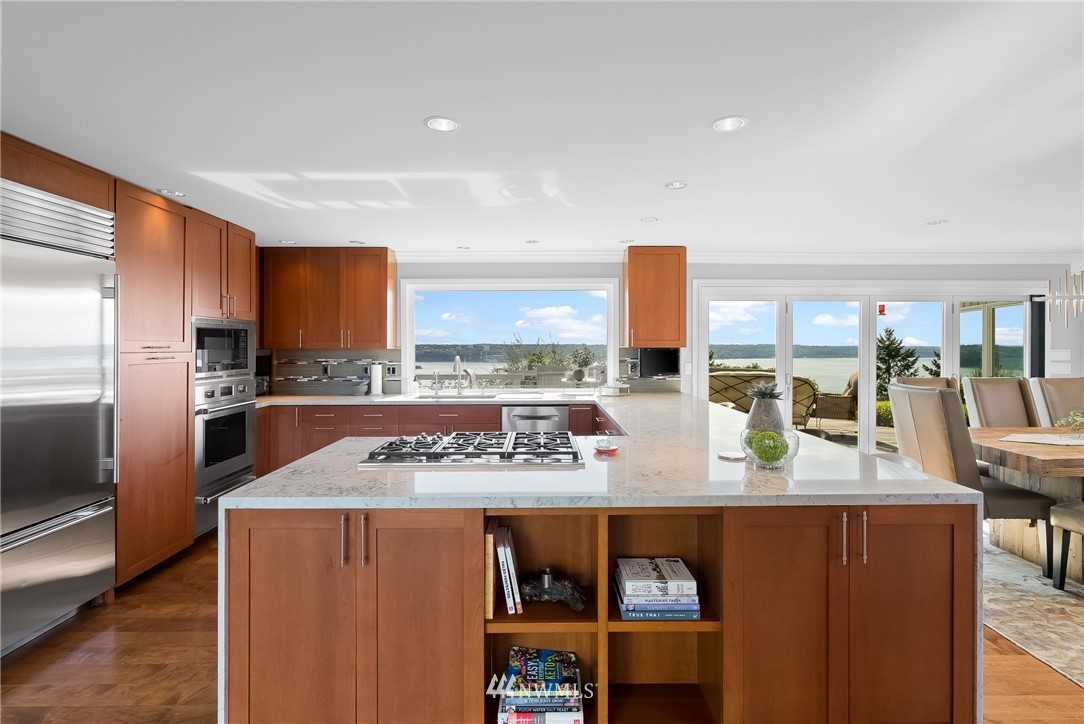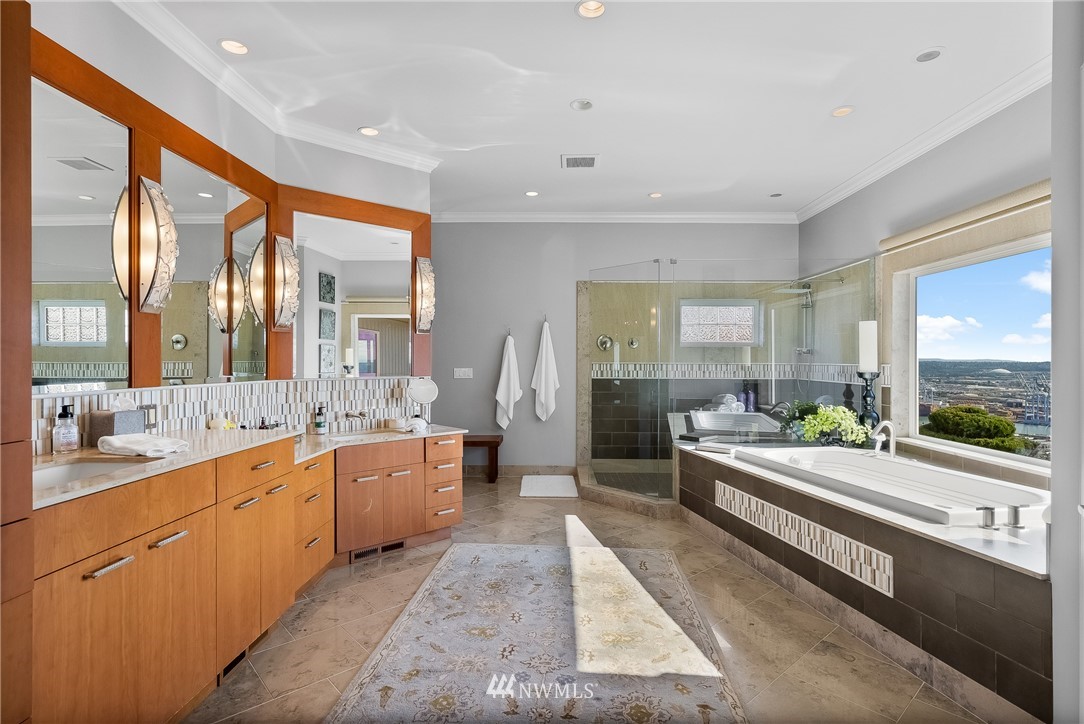 When it's time to unwind, this home includes 5 bedrooms and 4.75 baths. There are 2 master suites for your convenience, and in the primary master suite particularly, you'll find that no expense was spared. A sprawling bedroom design includes a massive walk-in closet/dressing room, and from here the layout effortlessly unfolds into the sumptuous master bath. This spa-inspired sanctuary provides a serene space for wellness routines, and one of many highlights include the soaking tub where you can bask in a luxurious bubble bath while admiring the shimmering Puget Sound just out the window.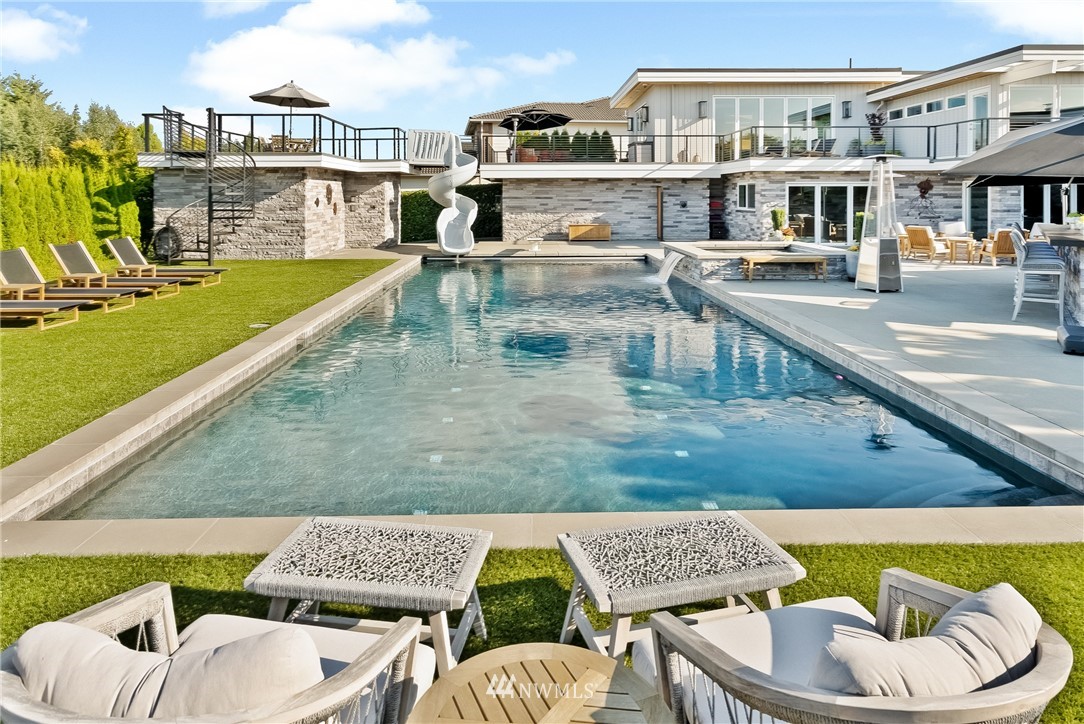 When you step outside, a whole other world of possibility awaits at your fingertips; each and every detail has been thoughtfully curated for a truly magnificent experience. An abundance of outdoor living areas ensure that entertaining all summer long is a breeze, and state-of-the-art electronics allow the outdoors to instantly come alive at the press of a button. Head down the waterslide into the pool when you need to cool off, and swim laps down lit swim lanes while you enjoy your favorite tunes thanks to underwater speakers. Whip up epic dinners using the incredible outdoor kitchen, and when the sun starts to go down, this retreat takes on a whole new life! Sink into the hot tub or gather around one of the fires, and simply lounge in the glowing ambiance—paradise does exist, and it's nestled in the Browns Point neighborhood of Tacoma!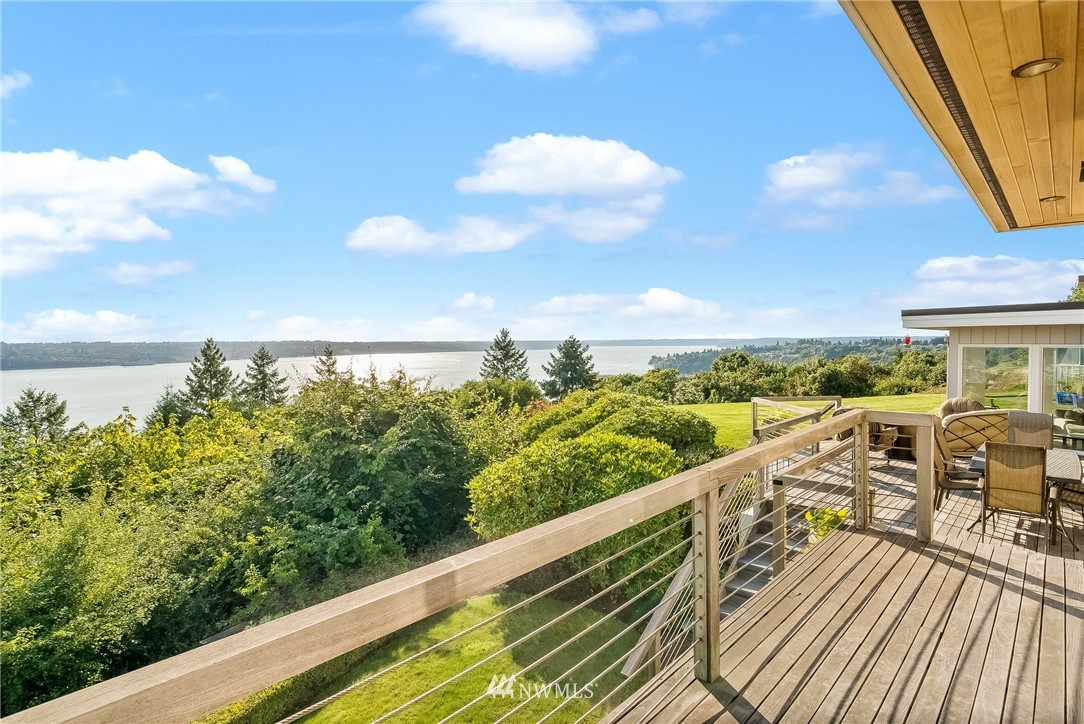 Living in Tacoma's Browns Point Neighborhood 
At 3404 Shorecliff Drive NE Tacoma, WA 9842, you're close to a long list of top-notch conveniences. Dock your boat at one of the nearby marinas that are all merely minutes from home, or head to North Shore Public Golf Course (it's only 3 minutes away!) for a round of golf whenever the mood strikes. Several more conveniences are all less than 5 minutes away, including schools, parks, grocery stores, and more. You're also just 10-15 minutes to Highway 99, Interstate-5, Downtown Tacoma, Federal Way shopping, and much more. 
Interested in learning more? Click here to view the full listing! You can also contact REALTOR® Kirk Lent online here or give him a call/text at (253) 905-1752!